Taking advantage of the presence of a wide variety of experts in different topics meeting for CCS, we are organising a three-day informal event for PhD students and early-stage scientists. You will have the opportunity to attend talks by prominent researchers, learn about the scientific and life experience of young and senior colleagues, and – last but not least – have fun and socialize.
Where?
The event takes place both in Salvador, Bahia, Brazil 🇧🇷
and online 🌐
When?
October 13-15, 2023, the weekend just before the Conference on Complex Systems.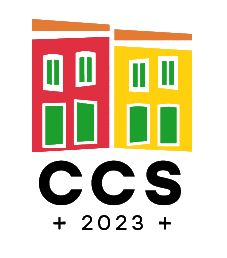 What?
Here are a few things that you can expect to happen during the event:
talks about behind the scenes aspects of scientific work,
an interactive workshop on challenging aspects of academia,
specifically tailored trivia games,
an on-site social event.
The sessions will be divided by lunch and coffee breaks, where participants may chat with their peers. If you are unable to join us in person, do not despair – the event will have an online counterpart with its own social activities!
Speakers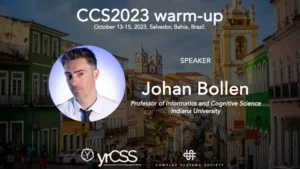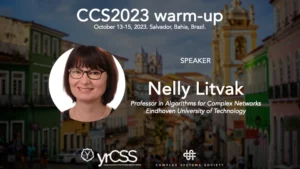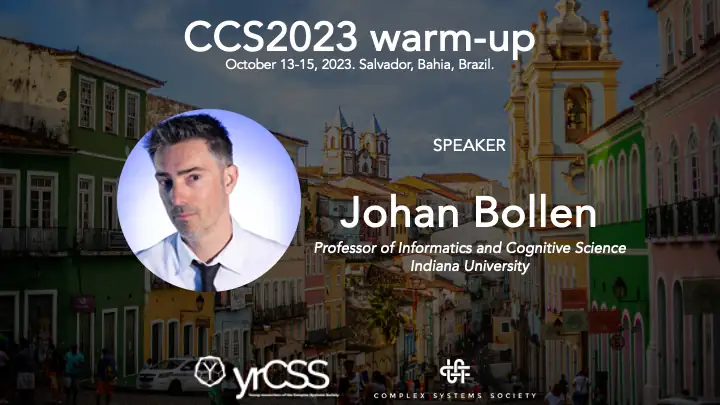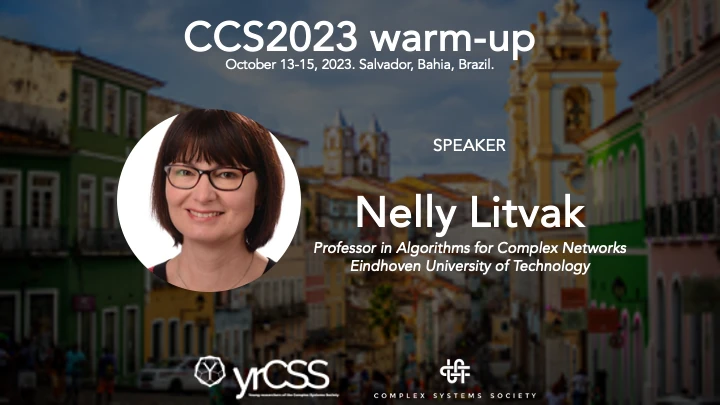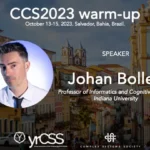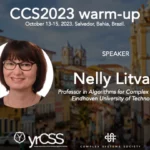 How?
This year we switched registration platform in favour of HelloAsso. Why? In short, because thanks to them, the whole fee will go towards the organisation of the warm-up, and not in part to a third party registration platform. Since the platform was designed with French associations in mind, you will encounter bits of French here and there, but nothing that should hinder the registration process. One thing to note though! HelloAsso works thanks to voluntary contributions, hence the "Votre contribution au fonctionnement de HelloAsso" fee you will see at the end of the form. If you do not wish to pay that additional fee to support the platform, click on "Modifier" and then in the pop-up check the "Je ne souhaite pas soutenir HelloAsso" box.
If you encounter any bug, try to do the registration process on HelloAsso's website. Although payment by credit card through HelloAsso is the preferred payment option, you can contact us at yr.cssociety@gmail.com for other options.
We will provide all participants with invoices and certificates of participation.
Please note that registration for the warm-up is independent from registration to the main conference.